There are a number of different travel options to get to the British Virgin Islands, and once here, you have several ways to get to Anegada. If you need help deciding, feel free to get in touch with us and our staff can offer guidance and assistance in making your travel arrangements.
Getting to the BVI
From United States
Via San Juan, Puerto Rico – Direct flights with Delta, Jet Blue, Southwest and American Airlines run daily to San Juan (SJU) with connecting flights via Air Sunshine, Cape Air, Intercaribbean Airways, LIAT Airlines, or Seaborne Airlines to Tortola (EIS). VI Airlink also has scheduled flights from Tortola to Anegada.
Via St. Thomas, USVI – Direct flights with American, Delta, Jet Blue, United and US Airways run daily to St. Thomas (STT) where passengers may charter a flight, book one of the scheduled flights via Air Sunshine, Cape Air, LIAT or Seaborne Airlines, or catch the ferry to Tortola. VI Airlink has scheduled flights, and Ace Flight Center does charters, directly from St. Thomas to Anegada.
From Europe
Fly via British Airways to Antigua (ANU) or St. Maarten (SXM), and book through Air Sunshine or LIAT Airlines to Tortola (EIS).
Getting to Anegada
Ferry Service to Anegada
From Tortola… you'll be able to take the morning or afternoon ferry to Anegada on Monday, Wednesday or Friday. The Sunday ferry runs most of the year, leaving Tortola in the morning and returning to Tortola in the afternoon.
From Virgin Gorda… if you're stopping on Virgin Gorda before or after your stay, you'll be able to take the Monday, Wednesday or Friday morning ferry to Anegada and the afternoon ferry back.
Private Air Charter
Skip the hassle of ferries, and fly directly to us!  There are several local air charter operators (Air America Caribbean, Air Paradise, Capitol Air, Caribbean Wings, Fly BVI, Island Birds, and V.I. Airlink, to name a few) who are available to fly from San Juan, St. Thomas, Antigua and St. Maarten directly to Anegada. Check with the individual airlines to see which of these locations are on their routes.
Helicopter Charter
Antilles Helicopter Services and Caribbean Buzz Helicopters provide helicopter charters between St. Thomas, Tortola and Anegada. Our property has its own landing facilities which can accommodate privately owned helicopters as well as charters.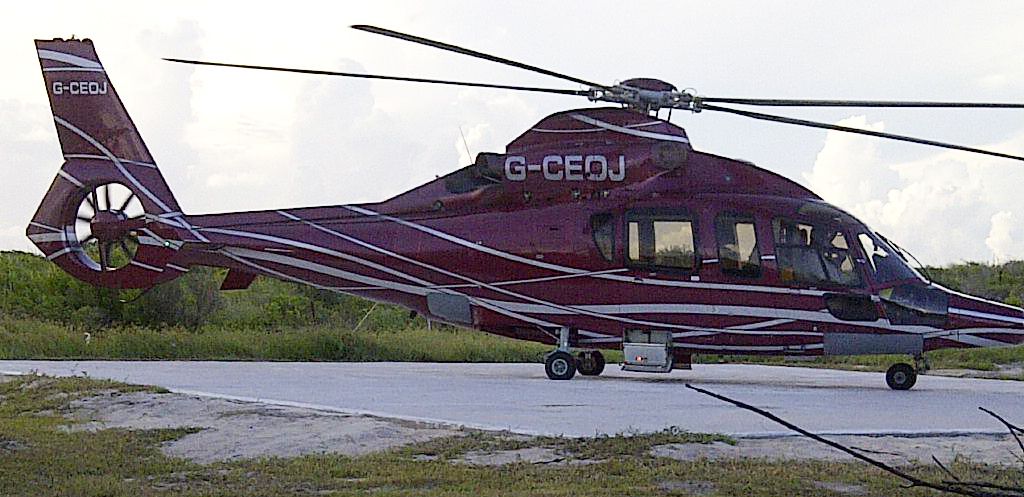 45′ x 45′ concrete pad 8″ thick with double matting
Elevation of pad is 16′ above sea level
Coordinates – 18° 44′ 46.75″ N, 64° 22′ 46.32″ W